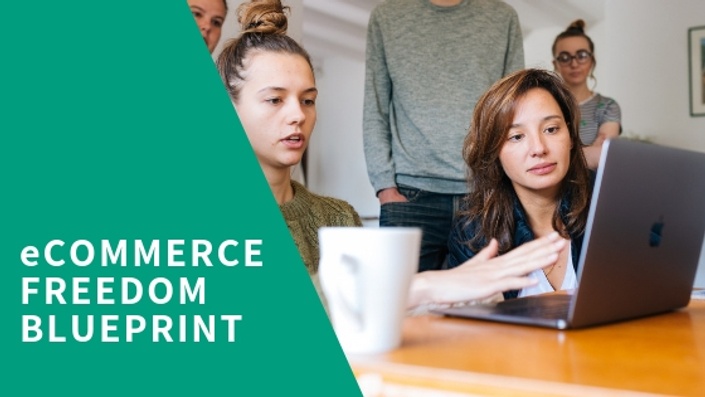 What if you could build a business that FREES UP your time and FUNDS your dream life?
To get out of corporate slavery, travel whenever, wherever you want, never miss a family event and pursue your passion - all this can be achieved by decoupling your time and money.
Introducing the eCommerce Freedom Blueprint, a course that provides #1 proven eCommerce success with business owners in all industries, worldwide.
This COMPLETE step-by-step course will work for you...
Even if... you don't have ANY technical eCommerce skill set.
Even if... you have no idea where to start or how to start.
Even if... you have never started your own business.
Even if... you have no capital to start your own eCommerce business.
---
There are many online business models that exists today that "promise" high revenue, but are they profitable? Or sustainable? Can it guarantee financial freedom in the long run?
Now, starting an eCommerce business today is easy, but building a sustainable and profitable eCommerce business that allows you to stay away from your electronics and live your dream life is not. I am not a fan of building a business that needs attention 24/7. I believe in decoupling my time and earnings, so I can truly gain financial independence and freedom.
"If your business is not on the internet, then your business will be out of business." - Bill Gates
Now is the best time to start your own eCommerce business and take advantage on the best eCommerce model that can skyrocket your sales.
Those who TAKE ACTION NOW will alter the course of their lives and will be FREE from corporate slavery, FREE to travel whenever, wherever you want and FREE to pursue their passion.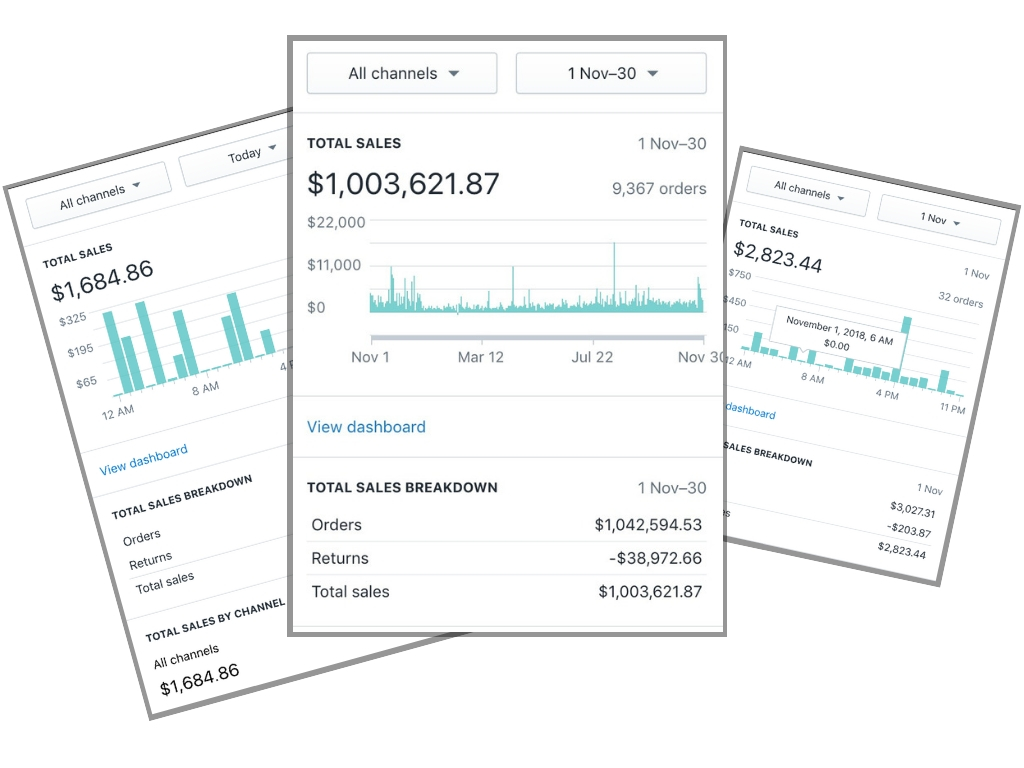 ---
How Do I Know This Will Work For Me?
I get asked this question all the time, and honestly, the answer is very simple.
Building your business online is a PROVEN BUSINESS MODEL THAT WORKS: if you follow the step-by-step eCommerce blueprint, put in the TIME and EFFORT, there is ABSOLUTELY NO WAY you can fail.
It is the same thing as achieving a fit and healthy body -- you have to exercise consistently and consume healthy whole foods for 6 months to 1 year, without skipping a day. You have to commit 100% of your time and effort, to FEEL and SEE RESULTS. That is the law and there is absolutely nothing that can come in the way of that fact.
And that's exactly how building a sustainable eCommerce business works -- if you MASTER THE BLUEPRINT, your life will change forever.
---
Check out the graph below, it shows that worldwide eCommerce sales will DOUBLE in the next four years. According to statistics, eCommerce sales will increase from $2.8 trillion in 2018 to $4.5 trillion in 2021. This means, people are now actively shopping and making purchases online.
Can you smell opportunity?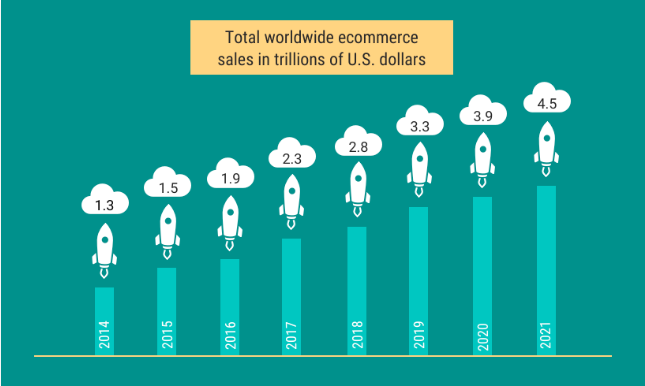 Source: Shopify
There is ABSOLUTELY NO REASON you cannot build an eCommerce business today and make 7 figures a year.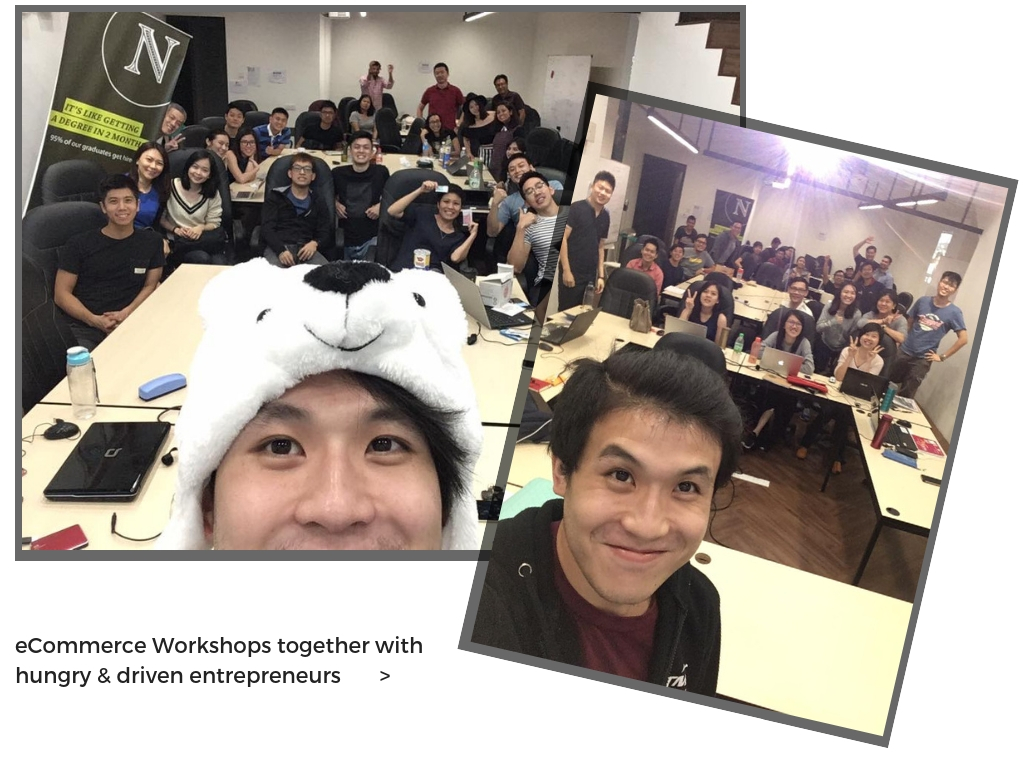 Kick start your eCommerce journey today and the eCommerce Freedom course WILL help you succeed.
Hang tight, because it will CHANGE your life.

The course will show you step-by-step guides and strategies that have worked PERSONALLY for my business and have generated 7-FIGURE REVENUE and 6-FIGURE PROFITS in a year.
It will show you exactly how to build a successful business with NO RISK, find the perfect niche, how to DESTROY your competition, how to skyrocket your conversion rate and achieve 6-7 figures/year and the blueprint to automate your online business so you can decouple your time and earnings.
Here is EVERYTHING you get...
eCommerce Freedom Masterclass so that you can discover the secrets in building winning eCommerce sites for any industry.

(USD2,997 in value)



Proven Apps Checklist so that you know exactly which app to use on every step on your path to eCommerce freedom.

(USD4,997 in value)

Instant Traffic Hacks so you know where to find profitable traffic to your eCommerce store immediately.

(USD1,997 in value)



Moola Making Email Templates so you can copy my highest performing automated eCommerce emails for your own store.

(USD1,997 in value)

Conversion Inception Theme so you can easily build a high converting eCommerce store without a designer or a programmer.

(USD997 in value)
If you think this course is not working out for you, I insist that you get 100% of your money back.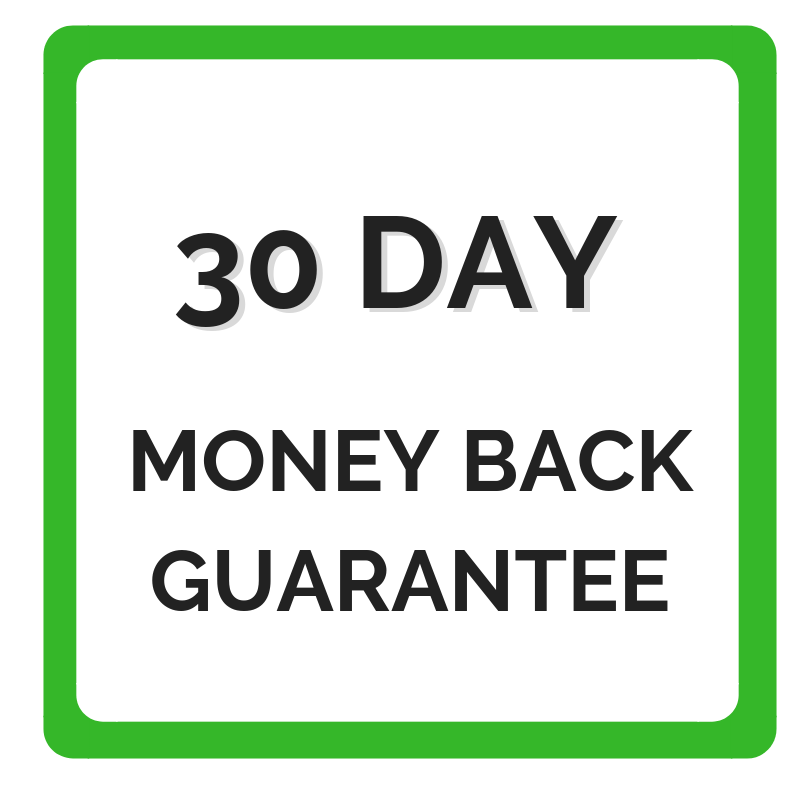 FOR A LIMITED TIME, STUDENTS WILL RECEIVE PERSONAL 1-ON-1 ACCESS TO ME FOR UNLIMITED MENTORSHIP AND GUIDANCE, FROM THE VERY BEGINNING TO THEIR FIRST SALE AND FOR LIFE..

THERE ARE HUNDREDS OF NEW STUDENTS JOINING AND I WILL HAVE TO CLOSE THE COURSE SOON TO MAKE SURE EVERYBODY GETS EQUAL ACCESS TO MENTORSHIP FROM ME.
I WILL BE TAKING OUT THE MENTORSHIP IN A FEW DAYS SO THIS IS YOUR ONLY CHANCE TO GET THIS VALUABLE COURSE BONUS.
---
UPDATES: I will be continuously adding new content in this course, with the latest eCommerce tips, tools and strategies as time goes on! If there is any changes on the platforms or apps that I shared in the course, you can expect me to release a video on how to react and account for it!

In this course, you will learn:
Product Research: The best & latest methods to find extremely profitable products to sell online
Choosing the Perfect Product: The criteria to look for to find highly profitable products to sell
How to find high-quality suppliers and negotiation strategies to get the best prices and the best quality product
How to run a business without holding any inventory, but still able to put a touch of your own creativity into your products
How to differentiate your products with your competitors
Brand Building: The most profitable strategy to build a long-term, sustainable eCommerce business and brand
The best way to drive traffic to your website with little to no cost
How to retarget your audience who shows interest but did not go on to purchase the item.
How to create a compelling, successful digital ads to increase conversion
The proper ways to get reviews FAST for your products, especially at the beginning
How to setup high quality customer experience eCommerce website
Multiple ways to ship out your products domestically and internationally that can help you save cost and improve your customer service
How to run super profitable PPC campaigns, with the latest strategies
How to use email marketing to increase 5-star reviews for your product
How to use Facebook Ads to make even more money from your product
How to SCALE your business to 1,000,000$/Year
How to use Influencers to promote your products and make tons more money
How to 10X your business using Virtual Assistants and AI system
REFUND POLICY:
Refunds given only when requested by email, by a student who has purchased or accessed the course 30 days or less prior, and has viewed less than 30% of the modules in the course. Whether or not you click on the complete & continue button, makes no difference. The rule applies once you access 30% of the modules in the course, whether or not you view the videos. Absolutely NO exceptions!
Your Instructor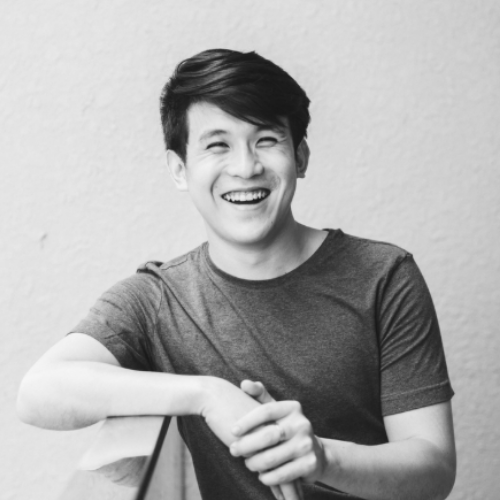 Jeremy is a serial entrepreneur, who's an expert in eCommerce, SEO, and branding. He believes that everything is possible and achievable as long you're hungry enough to learn and work for it.
He spent 3 years grinding and hustling full time in a small room at his dad's place building eCommerce businesses with a goal to achieve freedom of time and not worry about money. Hard work pays off. By the 3rd year, his business generated 1 million US dollars and a 6-figure profit which has given him the freedom of time and not worry about money.
Today, he's still building eCommerce businesses, not because he needs to, but because he wants to.